April is Autism Awareness month and I came across these wahm-made bracelets today. There are several for sale by this ebay seller starting at $2.99 opening bid, and shipping is listed at $3.00.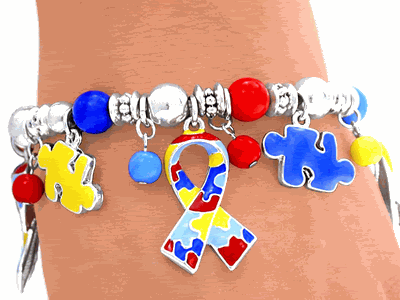 If you want to learn more about Autism you can check out great sites like Autism is Beautiful. There is so much about autism that goes unsaid and ignored. Being aware is the first step in a better understanding.
Totally awesome bracelets available at LusterForever jewelers stores.
15 Responses to "Autism Awareness Puzzle Piece Ribbon Bracelets"